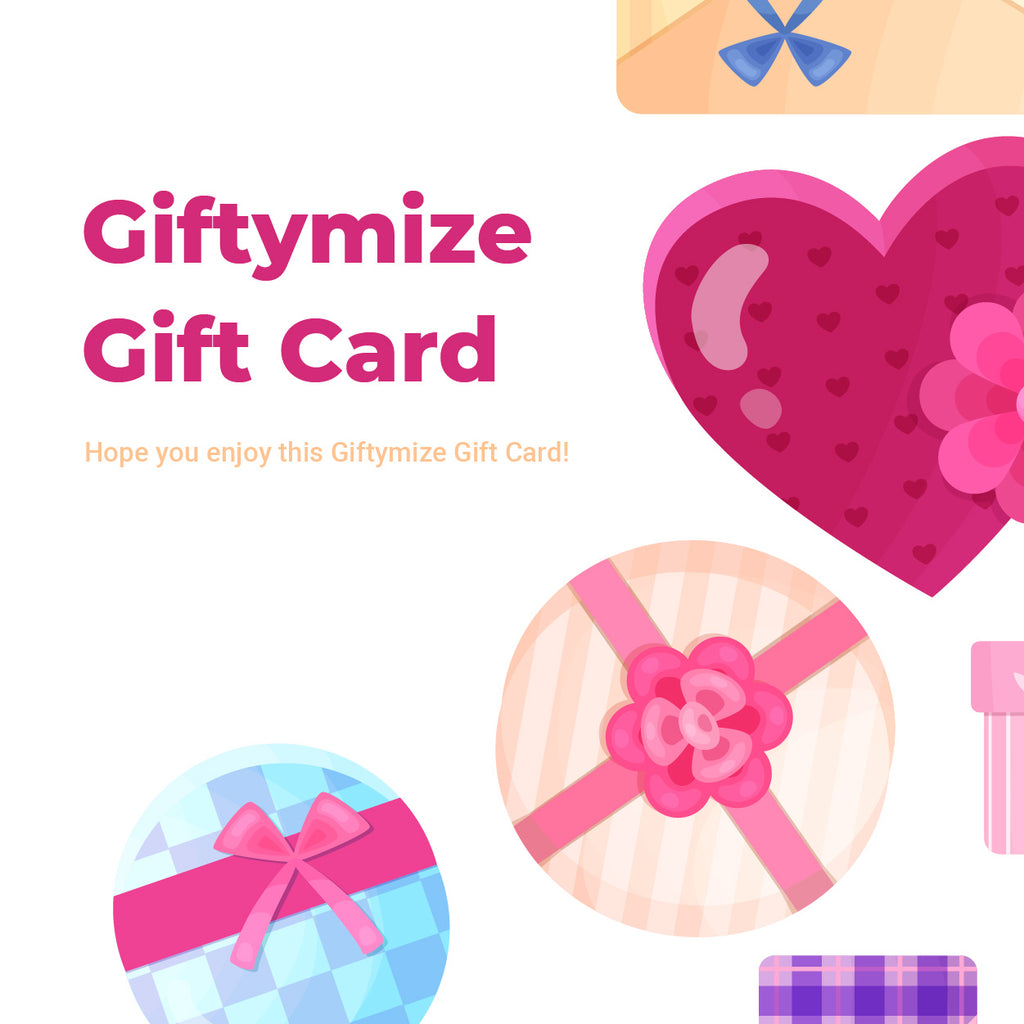 Buy more save more!
A personalized gift will become more special when you give them a chance to customize their own gift. 
Giftymize Gift Card is valid for 3-month and not limited to any products. 
Gift Card is delivered by email and contains instructions to redeem them at checkout. It has no extra fees.