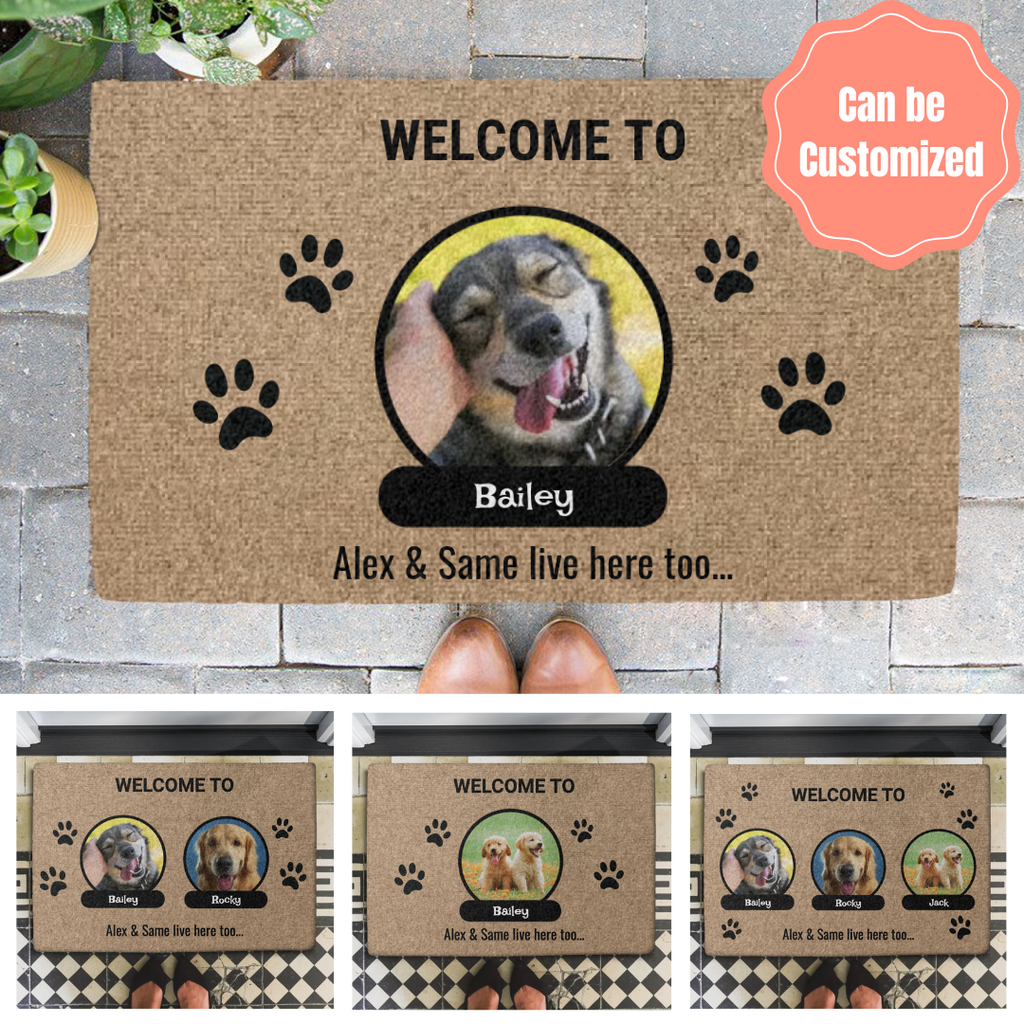 Buy more save more!
A personalized doormat brings love into life. The polyester microfiber fabric cover with rubber base does an amazing job at scraping dirt and debris from shoes. It's also durable and requires easy maintenance. The combination of brown shades matches well with almost every piece of furniture and thus, this doormat is perfect as a housewarming gift for your lovers.
PREVIEW: Choose your character and dog breed. Click [Preview] to see a preview ❤️. Please double-check your options before purchasing
Specification:
Material: Polyester microfiber fabric cover w/ rubber base
The underside is constructed from high-quality epoxy
The low-profile pile height of 0.5 cm
Usage: Rugs arrive vacuumed sealed for protection during the shipping process – once opened rugs may take up to 24 hours to lay flat. We recommend a light vacuuming of the rug to assist in the settling process.